Information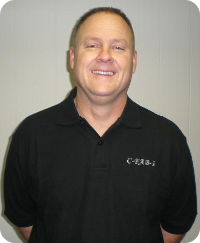 C-FAB-1 Inc. is an Orthotic and Prosthetic Central Fabrication company that opened for business in 2006 and has helped companies with their work load in producing quality work with a quick turn around time. Our number one goal is to fulfill, serve and satisfy the patients' and practitioners' needs.
C-FAB-1 Inc.ís Chief Technical Officer, Greg Michalowski Sr., has Forty (40) years of experience in the fabrication of various orthotic and prosthetic devices, including medical braces and artificial limbs. Our Technicians, have a combined 100+ years of experience and produce quality products that will please the practitioner and patient alike. Our valuable years of experience translate into workmanship that result in a quality product that is competitively priced. Furthermore, our turn-around time is second to none in the industry.
C-FAB-1 Inc. services Podiatric and Orthopedic medical practices, Orthotic and Prosthetic facilities that are staffed with licensed practitioners and Hospitals with these specialties. C-Fab-1 Inc. serves a significant role in the medical field by addressing patientís orthotic and prosthetic health needs; and, as a result, in conjunction with the medical community, C-FAB-1 Inc. enhances the quality of life of many people in need.
C-FAB-1 Inc. looks forward to the possibility of a relationship with your Company, as a result of which, together, we will be able to expertly service your patientsí needs. Rush items and special orders are available, we guarantee you will be satisfied with our quick service and quality products. Should you desire immediate attention, please do not hesitate to Contact Us.